National Centre for Industry 4.0
The fourth industrial revolution is gradually reaching to the areas of manufacturing, energy production, transportation as well as other parts of the society. However the biggest challenge rests with the Czech industry which as a sector is essential for the long term competitiveness of the Czech Republic.
The government of the Czech Republic showed its backing for Industry 4.0 by issuing an order in support of the initiative on August 24, 2016 followed by the establishment of the Society 4.0 Alliance on February 15, 2017.
The Industry 4.0 initiative presumes the need for bigger synergy of academic field with large companies, small and medium enterprises as well as producers and users of automatization and information technologies. More so than ever mainly due to increased investments required for the implementation of Industry 4.0 principles and standards and the speed of technological changes it is necessary to interconnect all participants influencing the production process. To support the realization of the Industry 4.0 initiative goals, to create the necessary research potential and to transfer knowledge into the field of industry the National Centre for Industry 4.0 (further on only "Centre") was founded.
Main Aim of the Centre
Contribute to the implementation of Industry 4.0 principles in the Czech Republic with emphasis on small and medium size enterprises.
Spread awareness about the Industry 4.0 and Society 4.0 concepts and provide information about technological solutions and the impact of technological advancement on society.
Further aims of the Centre
Provide close cooperation between academic and industrial departments in areas of concern and to stimulate exchange of experience and best practices.
Support education and teaching in the area of Industry 4.0 and connect technical and humanities education with interdisciplinary research to meet the needs of Society 4.0.
Support strategy of Society 4.0 direction of development with regards to research and development potential, industrial and societal needs and present this outlook on behalf of the Centre.
Create suitable environment to assist the Czech research and industrial sectors in joining the European infrastructure for advanced industrial production.
Help design, develop, connect and effectively operate a network of testbeds for Industry 4.0 located at CTU in Prague, BUT in Brno and other institutions in the Czech Republic.
Support know-how transfer into industry including innovative forms of start-ups and managed innovations
Activities of the Centre
Organizing and co-organizing conferences and hands-on workshops featuring current issues.
Organizing excursions, themed visits and foreign missions.
Providing professional seminars in cooperation with partners and members of the Centre.
Regular hosting of open house days in testbeds located in CTU, BUT and other places and popularization of the topics with expert community as well as with general public.
Arranging consultations with experts at appropriate facilities across the Czech Republic as well as abroad while utilizing a gradually assembled database of information and contacts.
Supporting direct and indirect participation of the Centre in national and international projects that enhance research, developmental and innovative interactions between the academic and industrial environments.
Supporting cooperation with other similar centres and testbeds abroad mainly in Germany.
Supporting activities of start-up accelerators such as the eClub within CTU as well as others.
Publishing an electronic bulletin, themed collected works and various publications.
Organizing work groups to cover various expert topics (such as IoT, system integration, virtualization etc.)
Making general proclamations in regards to pressing topics of the industrial revolution and forming recommendations for the public sector
Operating the Centre's website and keeping it filled with current information regarding activities in the featured area, events organized by the Centre, ongoing projects and application requirements for potential partners and members of the Centre
Organization of the Centre

In its first phase the Centre has been established as an independent financial and operating unit within CIIRC CTU. Operation of the Centre is governed by Articles of Association. The Centre utilizes the key infrastructure of Industry 4.0 Testbed in CTU while remaining technologically independent.
The main executive body of the Centre are the Board of Directors and Executive Committe which meet regularly. Members of the Board.

Several levels of partnership participation are offered by the Centre:
Main Partner
National Partner
Partner
Associated Partner
Member
CIIRC
Czech Institute of Informatics, Robotics and Cybernetics (CIIRC) is a university institution which belongs to CTU. CIIRC was founded on July 1, 2013 by CTU chancellor prof. Václav Havlíček.
CIIRC represents a research as well as a teaching facility offering scientific environment and work conditions to provide results matching those of world top researchers.
CIIRC is open to foreign as well as domestic researchers. It will engage them either as employees or through cooperation.
CIIRC is open to other parts of CTU, universities from all the Czech Republic, the Czech Academy of Science as well as representatives of Czech industry and other institutions from abroad. It is open to all forms of mutually beneficial cooperation.
CIIRC is a growing institution with a newly built seat which opened in Prague – Dejvice in 2017. CIIRC plans to eventually enlist nearly 400 employees mainly researchers and graduate students.
CIIRC combines research results with university-type education. It aims to attract students mainly graduate, however as well undergraduate students, to participate in its research teams.
CIIRC aims to create an environment which would encourage know-how transfer into industrial production and other live operation. CIIRC becomes a centre for interdisciplinary cooperation which is natural mode of operation for informatics, robotics and cybernetics.
CIIRC operates autonomously being governed by CIIRC Assembly as its internal academic body and the CTU Academy Senate which work in close cooperation.
Testbed for Industry 4.0 is an integral part of CIIRC.
CTU
Czech Technical University in Prague belongs to one of the largest and oldest technical universities in Europe. At the present it comprises of eight schools – Civil Engineering, Engineering, Electrical Engineering, Nuclear and Physical Engineering, Architecture, Transportation Engineering, Biomedical Engineering, Information Technology – and has nearly 21 000 enrolled students. CTU offers 128 study programs and 453 fields of study.
CTU graduates are modern experts, scientists and managers with knowledge of foreign languages who can dynamically respond to market needs and demands.
In 2020 CTU became the EIT Manufacturing Hub for the Czech Republic. The aim of EIT Manufacturing Hub is to develop a national innovation ecosystem with focus on manufacturing. Czech universities, research institutes, manufacturing companies and startups can therefore participate more easily in projects administered by EIT Manufacturing. CTU interconnects these subjects via networking and educational activities into a knowledge triangle, which enables them to share more efficiently good practice in research, business and higher education.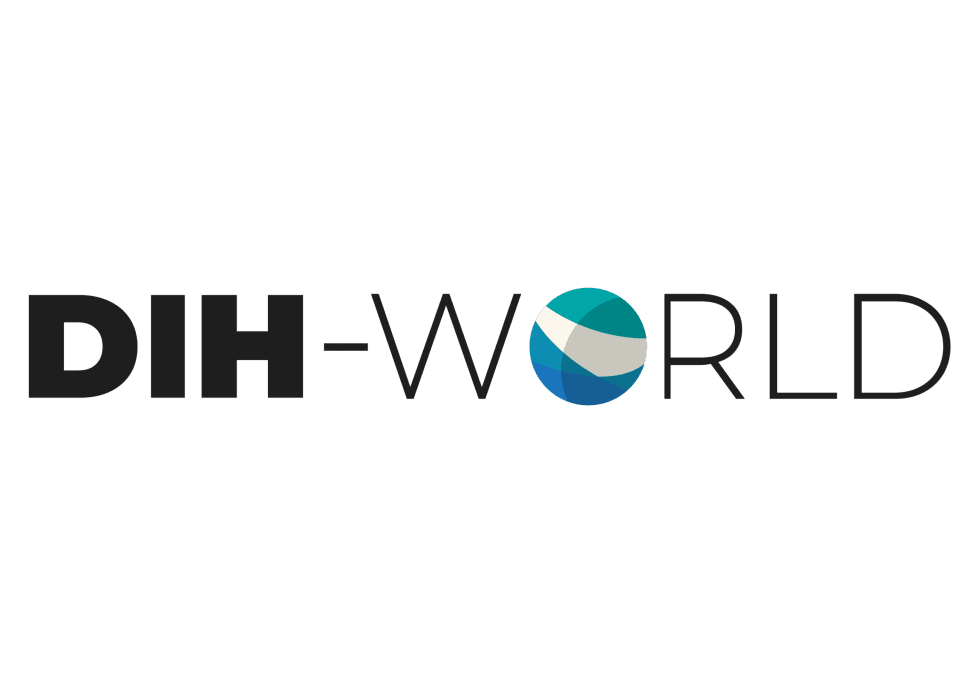 DIH-World aims to accelerate the uptake of advanced digital technologies by European manufacturing SMEs in all sectors and support them in building sustainable competitive advantages and reaching global markets strengthening the capacities of regional DIHs, particularly in underrepresented regions across Europe.

As intermediaries of successful local SME digital transformation, DIH World, aims at providing DIHs, access to harmonised tools, well proven technologies, effective methodologies, sound knowledge, smart investment sources, rich training assets and overall a vibrant innovation environment. The final aim is to accelerate the matureness of DIHs and the development of their collaboration capabilities, and avoid a DIH divide due to lack of access to technologies, skills, networks, investment and infrastructures with special emphasis in underrepresented regions; so they can capitalise and leverage on the European DIHs Networks their resources and facilities for the benefit of their local SMEs.

Industry 4.0 training for Knorr-Bremse
Knorr-Bremse is a German manufacturer of breaking systems for rail and commercial vehicles. In an effort to increase the level of automatization and digitization of its production facilities, Knorr-Bremse's Czech subsidiary contacted NCI with a request for a general introductory Industry 4.0 training. Considering the extent of the issue the training was divided into several blocks covering a wide range of topics including automatization, flexible production systems, industrial robots and manipulators, colaborative robots, digitalization, CP factory and others. The training was aimed to educated a selected group of employees who can then directly implement the knowledge in the company's production processes. After the initial introduction to Industry 4.0 principals, a more advanced training is being planned in the next phase.
SL Factorio Solutions
CIIRC together with Factorio Solutions operates Testbed for Industry 4.0 which is a joint laboratory to support research, development and transfer of technology in the fields of industrial automatization, industrial control, robotics, IT technologies, Industry 4.0 programs and other technology areas.

Factorio Solutions focuses on all aspects of Industry 4.0 including digital twins, automatization and robotization and the so called "Smart Factory."
Operating the Testbed for Industry 4.0 is a key activity for CIIRC and NCI as it provides knowledge and human resources to design software architecture, interconnect various components of digital factory software and develop simulation models of various production processes.

More details: https://www.ciirc.cvut.cz/prumyslove-projekty/
Bin Picking Škoda Auto
Škoda Auto is a car manufacturer, part of the VW Group, with a large production facility in the Czech Republic. As a manufacturer it needs to strore, track and deliver large quantities of various car parts and components that need to be ready for the production process at any given time. The company approached CIIRC with the request to help design an industrial robot that can find a certain part, grab it, move it to the desired position and carry out the requested operation. In this way, boring and repetitive operations can be performed automatically so that workers can devote himself to other tasks such as supervision of several machines, etc. The aim of this project is to create a working station with a collaborating robot that can select components from a container and place them in an automatic welding line where they are welded into the bodywork of a car. To identify a component under different conditions and to suggest the best technique to pick it out of the box, we have used the technique of deep learning. The work station can be installed for long-term operation in the automotive bodywork production line.
More details: https://www.ciirc.cvut.cz/prumyslove-projekty/
TOS Kuřim
TOS Kuřim is a machine tools manufacturer with wide range of applications used by various industry sectors. The company needed to build a new machine center for tool manufacturing and required a supporting frame with a sliding transverse support and a piston with a large stroke (5 m). Based on the entry data CIIRC made an optimal suggestion of the machine center design using topology and parametric optimalization based on FEM models. Optimalization calculations showed a potential to lower weight by more than 20% while preserving structural characteristics of the machine center frame. Based on the results of the project prepared by CIIRC, TOS Kuřim prepared final construction arrangements of the machine which is currently being built.
More details: https://www.ciirc.cvut.cz/prumyslove-projekty/